With the double whammy of news that ARMS is currently free for Nintendo Switch Online members and that it's coming to Smash this June, the 2017 arena fighter is getting a nice little boost in popularity again. Now is as good a time as any to remind you about the amazing Japanese Twitter account for Arms that was pumping out incredible, original art from 2017 to 2019. Behold!
While the game itself never offered much in the way of story beyond tiny snippets of text in between matches of the story mode, the development team used Twitter as a means to flesh out its characters in sometimes cute, sometimes hilarious, always awesome ways.
We were told things about the characters, like that Ribbon Girl was a pop star for instance, but never really got to see them outside of the arena. That is, not unless you followed the Japanese Twitter account where we got to see the cast slice-of-life style.
Like the time we saw Twintelle working out her hair at the gym:
Or the time Mechanica popped out of her mech to read under a tree in Autumn.
Or whenMin Min brough gifts to a group of young fans?
…Or the boys playing Beyblades. You know, as one does.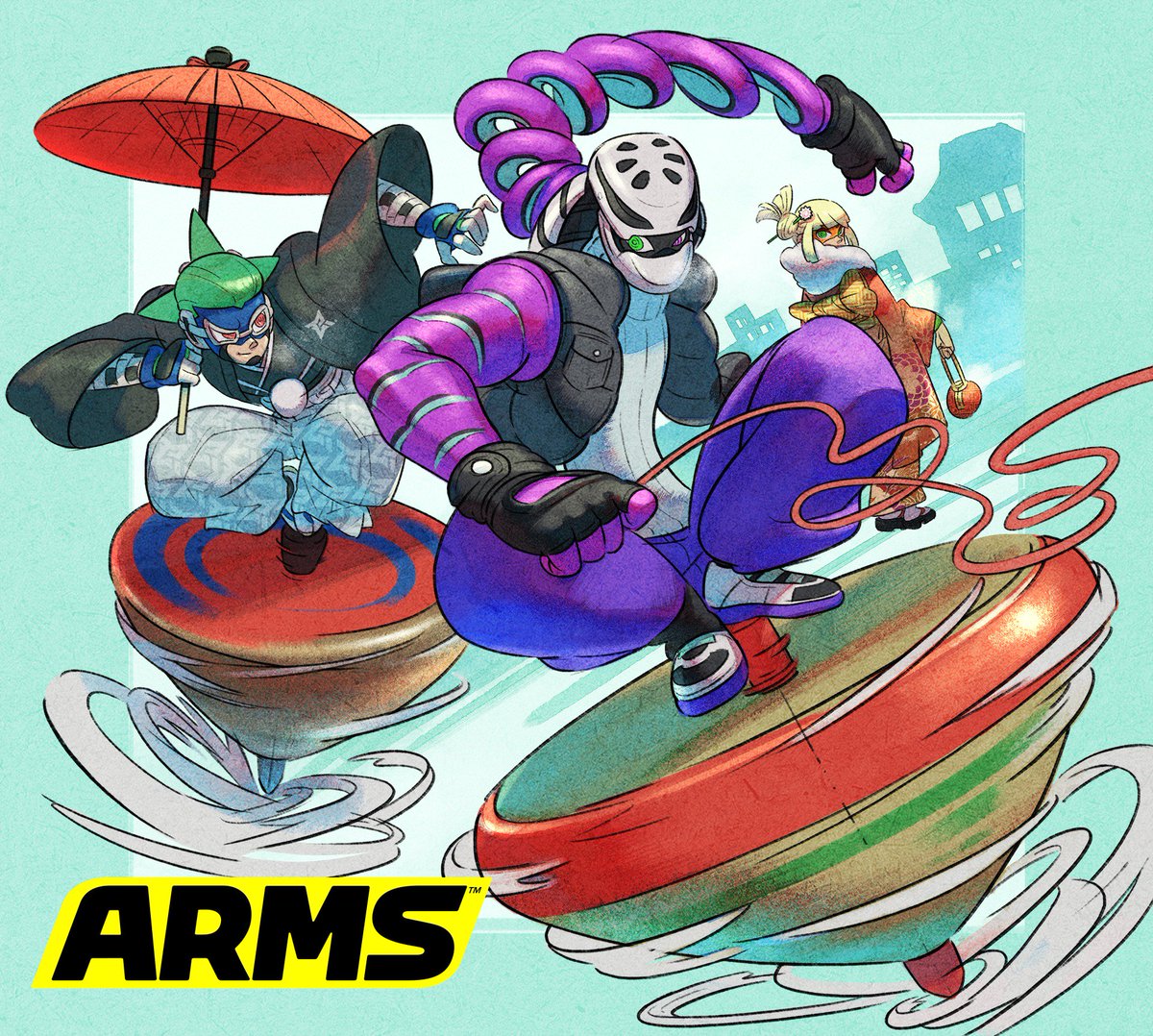 There was also the time ARMS predicted 2020 way back in 2017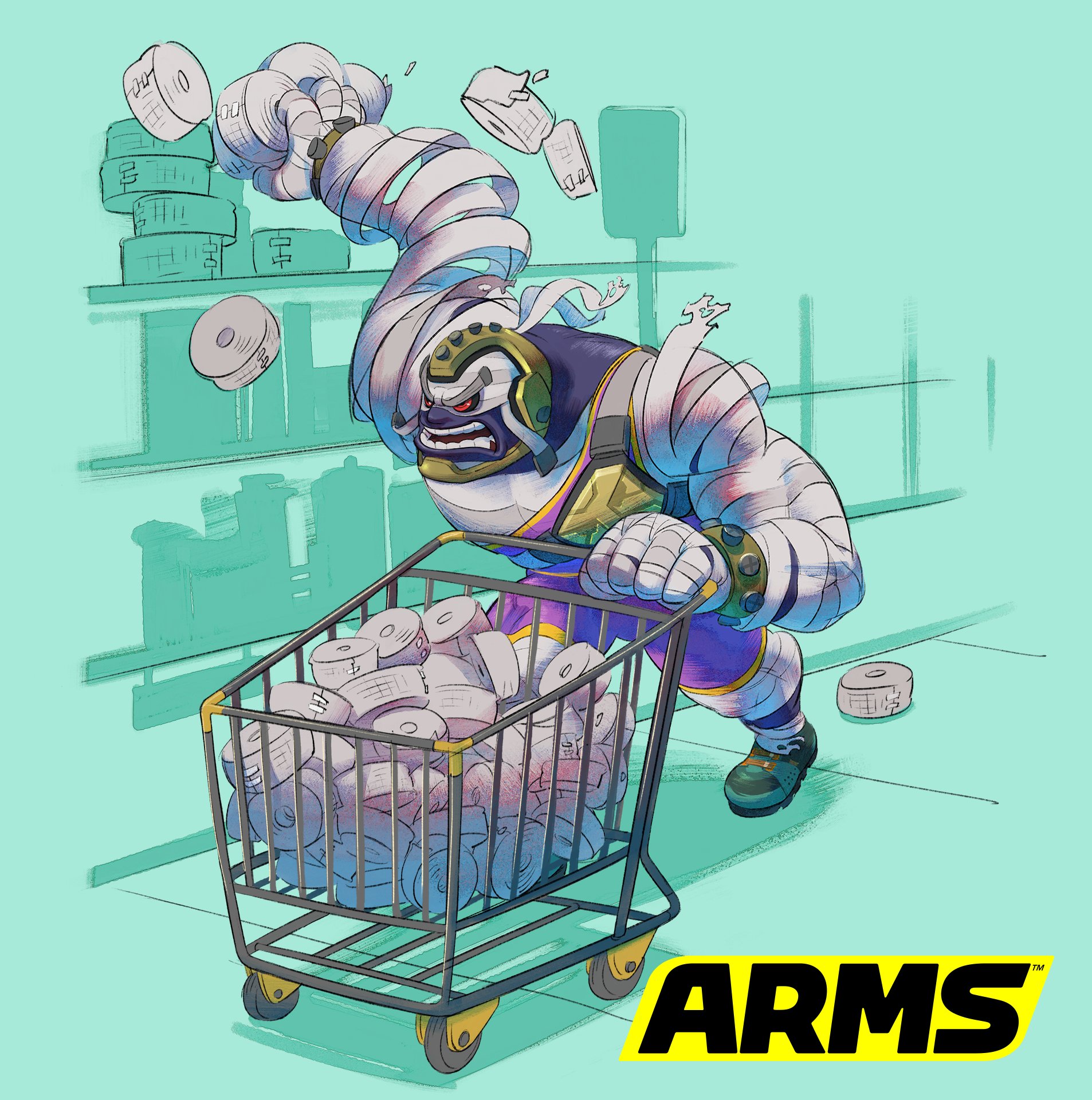 With these art pieces it seems the team behind ARMS had attempted the same approach that Hero shooters like Overwatch employ; minimal in game story (focusing on pure gameplay) with supplemental online media that fleshes out more of the world at a lower cost to create. While it would have been rad to see the world of ARMS further expanded in game, we're just stoked to see this stuff at all.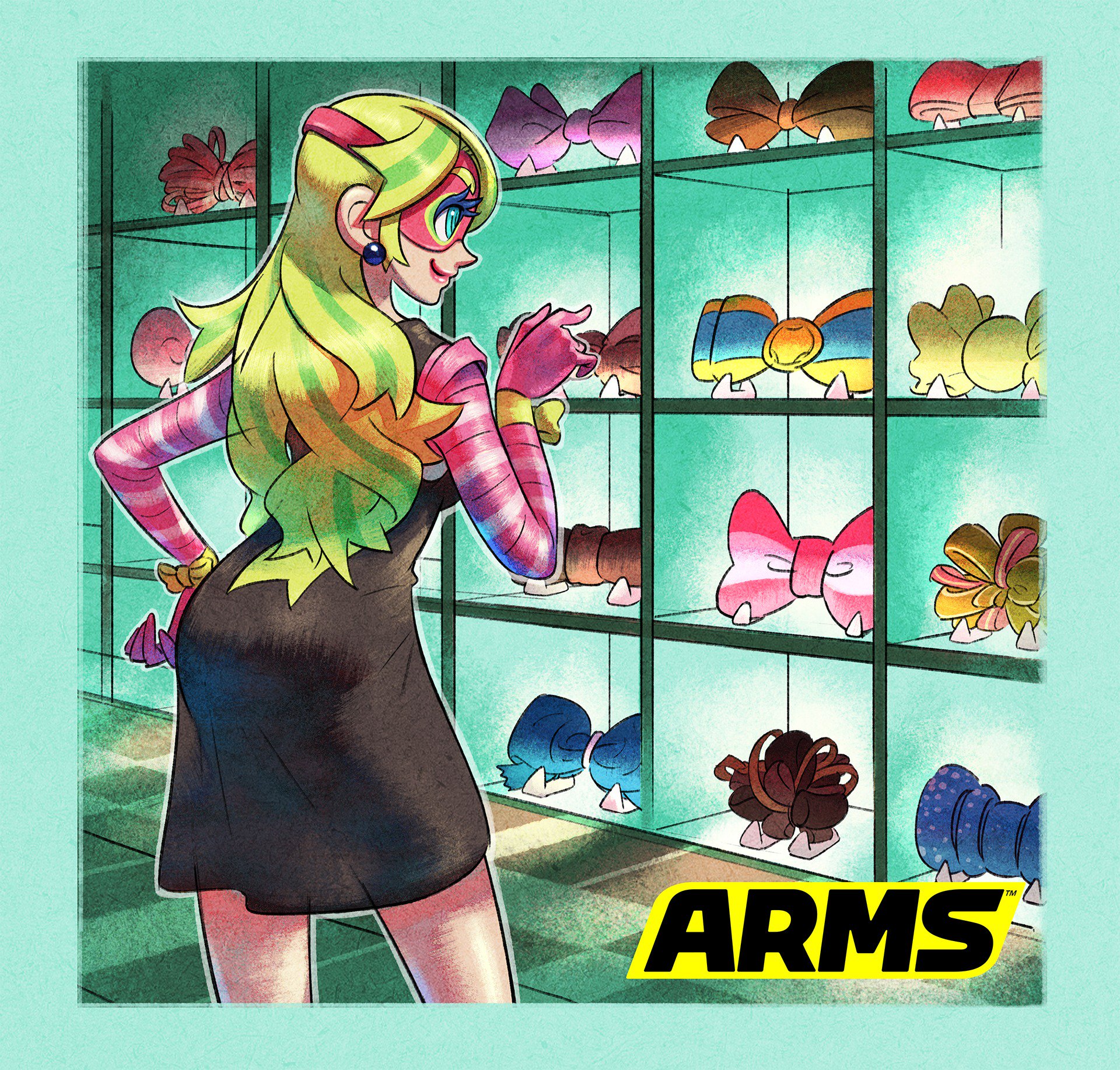 There was Also Seasonal Art Pieces!
Here's Ribbon Girl on Christmas, for example!
プレゼントに巻かれたこのリボン…
あ あなたは もしかして…!?#RibbonGirl pic.twitter.com/5daNFZyb48

— ARMS(アームズ) (@ARMS_Cobutter) December 24, 2017
Not cute enough for you? Here's Master Mummy and Min Min all dressed up on Halloween:
今宵はハロウィン…
マミーホスピタルを舞台に、トリック オア… ARMS!#MinMin #MasterMummy pic.twitter.com/mYvTv2C995

— ARMS(アームズ) (@ARMS_Cobutter) October 31, 2017
ARMS Characters In Smash Bros
We even got a look at our boy Springman in Smash Bros. Ultimate, back when he was first announced as an assist trophy. Seeing this again helps you visualize what it'll look like when Arms Characters come to Smash fully this June.
【きょうのアイテム】アシストフィギュア「スプリングマン」

『ARMS』からの参戦です。ジャンプやダッシュで動き回り、伸びーるウデでパンチ、パンチ、パンチ。ピンチになると、強力な「必殺ラッシュ」をファイターにお見舞いします!#スマブラSP #ARMS pic.twitter.com/2u805tsJTg

— 大乱闘スマッシュブラザーズ【スマブラ公式】 (@SmashBrosJP) November 6, 2018
Until last week, the account was inactive since June 2019, which was the 2 year anniversary of ARMS. Since the Smash Bros announcement, however, the account is tweeting again. Here's hoping that means new original art as we approach the Smash Bros. date and the game's three year anniversary!